Product Details
The Rhino® Wug Turnout (100g Light) Rug offers top-of-the-range quality and intelligent design. Part of our celebrated Rhino® range, this rug has a 1000D polypropylene which has Aquatrans Technology and a waterproof and breathable barrier layer underneath with 100g 'Thermobonded' fibrefill inserted between the 'shine enhancing', antistatic and antibacterial lining that sits next to your horse's skin to reduce friction. Polypropylene is a more robust alternative to the widely used polyester turnout material, making this an excellent rug choice for horse owners who need a rug that, when the going gets tough, the rug is tough!
The original high-cut neck gives a snug fit and provides less pressure on the withers whilst the V-Front Closure eliminates additional pressure points, and dual leg arches give your horse excellent freedom of movement to graze and play. There is a tail flap and tail strap for added security. Three crossed surcingles provide a snug fit, and the reflective strips offer enhanced visibility if required.
This is a fantastic choice for anyone looking for a turnout rug that delivers outstanding performance at a great price.
Benefits

3 Crossed Surcingles

Anti Bacterial

Dual Leg Arches

Reflective Strips

Thermobonded Fiberfill

V-Front Closure

Waterproof

Wug Neck / Wug Cut
Materials
Unique barrier technology has a 1000D polypropylene outer which protects the waterproof and breathable barrier layer underneath.

Polypropylene is a stronger alternative to the widely used polyester turnout material.

Comes with shine enhancing polyester lining and thermobonded fiberfill.
Care

Machine Washable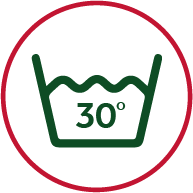 Wash At 30º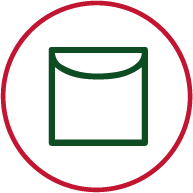 Line Dry Only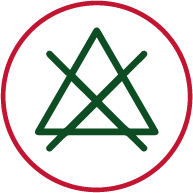 Do Not Bleach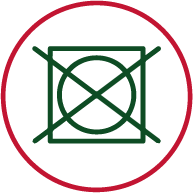 Do Not Tumble Dry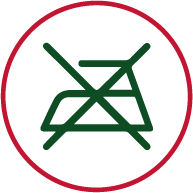 Do Not Iron
Washing instructions
We would suggest that you have your turnouts professionally cleaned.
Ensure all velcro is closed and clips/straps are attached prior to washing.
Line Dry Only / Air dry only away from a heat source.
Storage instructions
Once dry, fold neatly into a breathable storage bag.
Store in a cool, dry place away from any moisture or damp areas, avoiding excessive heat and UV exposure.
Your turnout packaging can be used as an excellent bag for multiple purposes such as an equestrian gear bag or turnout storage for the off-season.
FREE standard shipping over €75.
€4.99 standard shipping to all shipping destinations.
FREE 14-day returns.
More Information
material_1

Unique barrier technology has a 1000D polypropylene outer which protects the waterproof and breathable barrier layer underneath.

Polypropylene is a stronger alternative to the widely used polyester turnout material.

Comes with shine enhancing polyester lining and thermobonded fiberfill.

Storage Instructions

Washing instructions

We would suggest that you have your turnouts professionally cleaned.
Ensure all velcro is closed and clips/straps are attached prior to washing.
Line Dry Only / Air dry only away from a heat source.

 

Storage instructions

Once dry, fold neatly into a breathable storage bag.
Store in a cool, dry place away from any moisture or damp areas, avoiding excessive heat and UV exposure.
Your turnout packaging can be used as an excellent bag for multiple purposes such as an equestrian gear bag or turnout storage for the off-season.

Category
Turnout Rugs
Guarantee